This weeks blog posts will be all of my monthly favorites! Today I'm going to show you my favorite songs, artists, and spotify playlists of the month! Thursday I'm going to show you my July Lifesavers and Saturday I'm going to show you my July Favorites! I hope you enjoy! None of these lists are in any particular order, I love them all equally.
-SONG FAVES-
I've loved this song for quite a few months now, it just really makes me happy and want to jump!
"See you Again" – Wiz Kalifa + Charlie Puth
This song is really sad, but I still love it. I think it's so sweet that it's dedicated to Paul Walker.
" Young Blood" – Bea Miller
I think this song has a really interesting and unique sound!
" Honey I'm Good" – Andy Grammer
This song really makes me want to get up and dance, but it also is permanently stuck in my head so…..
How could you not love a song by Hilary Duff? I mean, two words, HILARY DUFF
-ARTIST FAVES-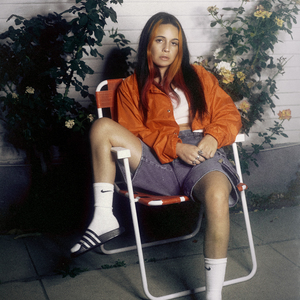 Bea Miller is the singer of Young Blood and many other unique songs. Her sound is really cool and I've really been loving her music lately!
-SPOTIFY PLAYLISTS-
I've just started using spotify, (I know, I'm really late) and I love it! Here's a short list of playlists I like that you can find on spotify.
It has some cool summery upbeat songs
The tittle basically describes itself
It's 8 hours of pop music to get through your workday
I hope you enjoyed this! I think I'm going to do this every month!
Without music, life would be an error – Fredrich Nietzsche
Bye!
-MY LINKS-
My Spotify: randomlyreaganblog